Deciding whether to repair or replace your fence
Is your fence falling down or starting to look unsightly?
Is your commercial or industrial fence in need of repair?

Damaged fence? Bramalea Fence Ltd provides complete
fence repair in Brampton
, Mississauga, Oakville, Toronto and Etobicoke that have been damaged by weather, accidents and age.
Every good fences need occasional support to keep them working legitimately and looking great. At the point when confronted with harm, the primary choice is whether to repair or supplant. Furnished with the tips appeared in this aide, you can make a wall comparable to new with negligible need to supplant areas.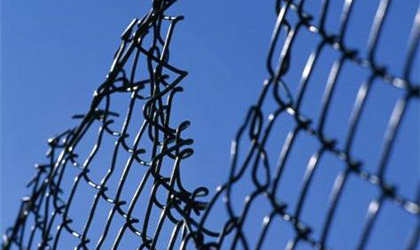 Start by expelling any parts that hinder the repair. You can either expel the fencing with a pry bar or cut out the harmed area with a handsaw. While repairing a post, evacuate the fencing and rails associated with it. Once the repair is finished, utilize new nails when supplanting fencing and rails.

This aide highlights repair and support tasks to handle that will keep your wall looking great and working appropriately, including cleaning your wall, repairing covered decay, settling posts that incline, making repairs to a chain-link fence and more.
Fence Repair Services for Commercial and Residential Projects in Brampton, Mississauga, Oakville, Toronto, Etobicoke and Surrounding Areas
On the off chance that the chain link fence on your business property gets to be harmed, we have the skill to alter it. For a considerable length of time, we have been giving trusted wall repairs in Brampton, Mississauga, Toronto and Oakville. The most widely recognized issues steel wall can encounter include:

• Uneven posts (because of chilly winters and ground development)
• Drooping or bowing steel fencing